Visa has announced the launch of a series of crypto credit cards, in partnership with several Latin American fintech startups.
Important partnership with local players
Visa has announced its collaboration with several fintech and IT startups in Brazil and Argentina, including Satoshi Tango in Argentina, and other startups like Crypto.com, Alterbank and Zro Bank in Brazil. This will allow users to transact and receive Visa cards Cashback In cryptocurrency every time they spend.
This initiative includes recently launched crypto card programs and partnerships with fintech providers and cryptocurrency exchanges in the region. Late last year, the company partnered with Argentine crypto exchange Lemon Cash to launch a Visa card that offers customers 2% cashback in Bitcoin (BTC) when they use the card to make payments.
In this regard, Borja Martell Seward, co-founder of Lemon Cash, said:
" In the Latin American context, cryptocurrencies are a tangible solution to improving people's lives. At Lemon, we want to help drive the cryptocurrency revolution across the region, and we're offering 2% cashback in Bitcoin for all purchases made with Visa credentials.. »
At the launch of this product, the platform announced that more than 100,000 people were on its waiting list, and one can imagine that number is much higher now with the strong adoption of cryptocurrencies in South America. In fact, Bitcoin continues to attract in Argentina in order to combat the rising inflation in the country.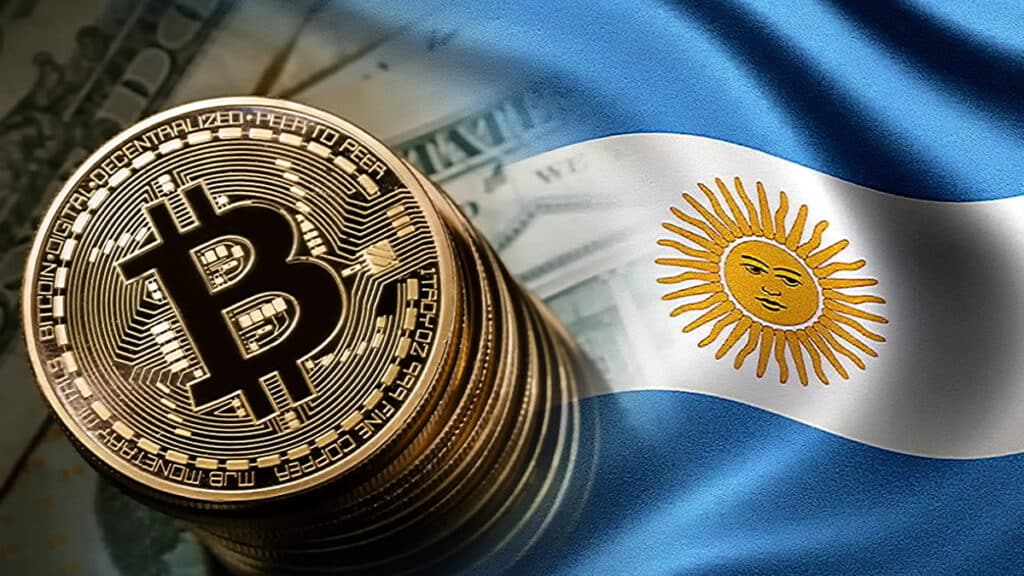 Visa strategic area
Visa's goal is to add value to all legitimate forms of money movement, whether within the Visa network or elsewhere. This is the key to Visa's network strategy. The company is currently focused on making Visa the easiest and most secure way to buy and/or use cryptocurrency with a Visa card.
Commenting on Visa's intent, Romina Seltzer, Visa's Senior Vice President of Product and Innovation in Latin America and the Caribbean, said:
" The cryptocurrency ecosystem continues to grow in the region with increased investment, increased consumer adoption and more use cases for cryptocurrencies, and we will continue to build on our robust strategy to build the future of cryptocurrency and payments for our customers, partners and consumers. »
Crypto.com offers rewards in the format cashback Similar to its customers in Brazil, but at a premium cashback Higher, depending on the type of card the user chooses. Philomena Ruffa, Managing Director of Crypto.com at Latam said:
" Through our local products and the expansion of our card program with cashback benefits of up to 5%, we offer consumers and businesses in the region different ways to interact and transact with cryptocurrencies. »
CBDCs in South America
In addition, Visa works with central banks to identify compelling use cases for central bank-issued digital currencies (CBDCs) and how they can be operationalized through secure, convenient, and reliable technologies that can be seamlessly integrated. .
So Visa works on all payment methods, and South America is following in the footsteps of Israel and Hong Kong, which are also testing their central bank currencies.
Visa has decided not to decide and work on both projects, which shows that collaboration between these forms of digital payment is possible.
Cryptocurrencies are becoming increasingly popular in Latin America, mainly due to inflation or hyperinflation, as well as outreach work by El Salvador. Visa is demonstrating its leadership position in facilitating cryptocurrency payments.
Get a summary of the news in the cryptocurrency world by subscribing to our new daily and weekly newsletter so you don't miss any of the Cointribune essentials!
Alexis Patten
Passionate about geopolitics, economics, cryptocurrency, Eurasia and travel! (as far east as possible), cryptocurrency trader for 4 years.